Taking Data Visualizations Further with Artificial Intelligence
No matter what industry you work in, speed is an advantage. Employees' ability to make informed decisions quickly and confidently is what gives companies the competitive edge today.
No doubt your organization is sitting on massive amounts of data. This is a good start—but how you leverage that data is what ultimately affects your business outcomes. And how quickly and effortlessly you can do so depends on the data analytics tools you're using.
Search-driven analytics from ThoughtSpot gives users instant answers to ad hoc questions, returning insights as automatic data visualizations. Long story short: This means less time wading through data to find answers and less time manually creating charts and graphs to illustrate these insights.
Examples of Data Visualization Models
There are many ways to visualize data. The best chart type depends on the nature of your query: column, bar, line, pie, scatter, bubble, funnel, heatmap, etc.
ThoughtSpot data analytics tools return the best-fit data visualization model automatically, but users can adjust the axes, labels and chart types as desired.
Benefits of Augmenting Data Visualization with AI
Artificial intelligence-driven data analytics goes hand in hand with automatic visualizations to produce fast, clear insights for all users. Here are a few of the primary benefits of harnessing AI and data visualization tools from ThoughtSpot:
Saves employees time and hassle: Search- and AI-driven analytics use algorithms to crunch the numbers and return insights instantly. Then these tools take it one step further, creating data visualizations automatically. This eliminates the need for users to make their own manually.
Facilitates faster interpretation: Most people are visual learners. ThoughtSpot's AI Engine returns insights in clear, understandable natural language narratives. Pairing these with Interactive charts helps viewers interpret insights quickly and accurately at a glance.
Improves collaboration: AI data analytics produces lightning-fast answers to queries along with embeddable data viz models. These useful insights are then accessible to users across teams, departments and organizations—optimizing collaboration.
Learn What Better Data Analytics Can Do
Organizations of all kinds are using ThoughtSpot to get faster, clearer insights—including Fortune 500 banks, pharmaceutical companies, manufacturers, retailers, financial advisors, high-tech businesses and more.
Learn more about analytics and data visualizations from ThoughtSpot today!
TECHNOLOGY WHITE PAPER
Relational Search: A New Paradigm for Data Analytics
More About Data Reporting
Why ThoughtSpot?
ThoughtSpot makes it easy for anyone to get answers from their company data in seconds. Simply search to analyze your data and get automated insights with a single click.
Simple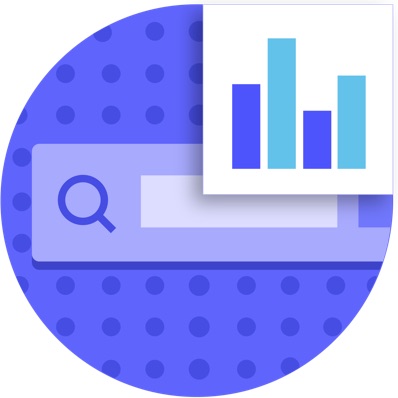 Simple
True self-service
for everyone
Smart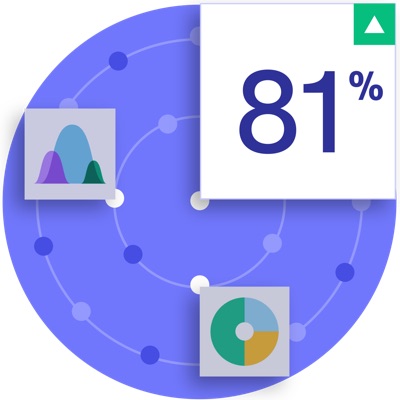 Smart
AI-driven insights
so you know sooner
Fast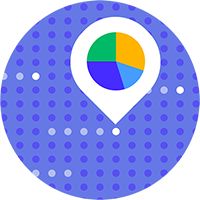 Fast
Lightning fast answers
on 10s of billions of rows
The most successful companies use ThoughtSpot.
See how the most innovative organizations use ThoughtSpot to get more value from their data.