Step One: Data Analytics, Step Two: Visualization
Businesses like yours use data analytics to turn massive stores of data into practical insights. But without the right data visualization software, these insights are just numbers on a screen. That's why the latest business intelligence from ThoughtSpot intuitively combines data analytics and visualization into one smooth process.
Here's one example: As users enter their search query into the Relational Search Engine, a best-fit chart instantly appears. This innovative approach to search-driven analytics visualization saves everyone time. How? First of all, end users no longer have to create their own graphs, charts and maps by hand. Sharing these interactive data visualization models is also simple—end users can embed custom charts and dashboards into their favorite business applications.
The Spot IQ AI Engine accomplishes analyses that would take a team of human analysts hours… in just seconds. Advanced algorithms dive deep into data to uncover hidden insights. But teams save time and effort here, too, because insights come back in the form of natural language narratives and clear-cut data visualization models.
Harnessing the power of these modern data analytics tools means your company can:
Uncover usable insights in seconds (rather than days or weeks).
Back up your findings with over 15 types of interactive data visualization models.
Enable simple collaboration between individuals, teams, departments and organizations.
Avoid training and pay-per-user licensing fees, even as your company grows.
Control data security from the top down with granular access controls.
Want the latest in data and visual analytics? Then it's time to learn more about data analytics and visualization from ThoughtSpot today! Watch our video demo.
WATCH DEMO
DEMO VIDEO
Get automated insights with a single click
Why ThoughtSpot?
ThoughtSpot makes it easy for anyone to get answers from their company data in seconds. Simply search to analyze your data and get automated insights with a single click.
Simple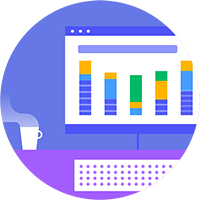 Simple
True self-service
for everyone
Smart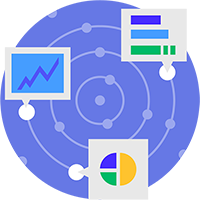 Smart
AI-driven insights
so you know sooner
Fast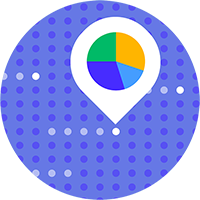 Fast
Lightning fast answers
on 10s of billions of rows
The most successful companies use ThoughtSpot.
See how the most innovative organizations use ThoughtSpot to get more value from their data.