Recommending other blogs on our own blog? Don't get us wrong, we want you to stay here for a while...but we also don't live in a bubble.
In addition to talking to customers to figure out what they want vs. what they need out of an analytics solution, we look to other conversation drivers and trends in the IT industry to guide our product direction and stay ahead of the game.
As IT leaders, we know you're busy. Here are 5 fantastic blogs to stay up to date on the latest at the intersection of business and information technology.
1. CIO Journal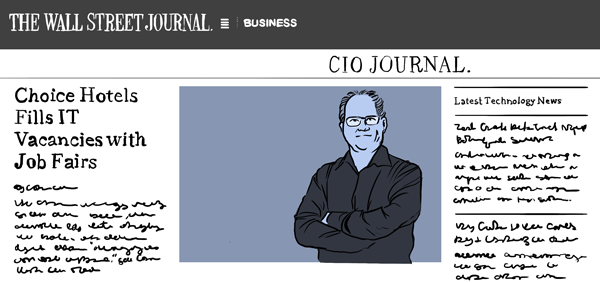 What it is: CIO Journal offers daily updates on big data, software security, and vendor management.
Why we love it: It's a Wall Street Journal offshoot, i.e., well-written, well-researched, and very comprehensive. Editor Steven Rosenbush gives the daily news rundown with a healthy mix of opinion pieces relevant to technology executives.
Must-read for IT leaders: Why board members have an obligation to understand the firm's Big Data investment.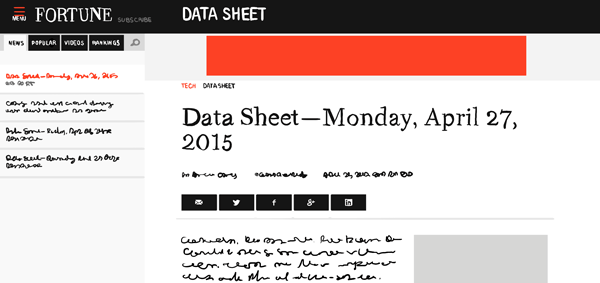 What it is: Heather Clancy's daily melange of business technology news.
Why we love it: This might be one of the best curated tech newsletters out there. With a focus on one hot "Top of Mind" topic upfront, followed by trending news stories and a full article, Heather offers a great mix of longform content and quick sound bites. She also reminds us to mark our calendars for big upcoming enterprise tech and computing events.
Must-read for IT leaders: You can introduce the Industrial Internet with a single light bulb.
3. Salesforce's IT Visionaries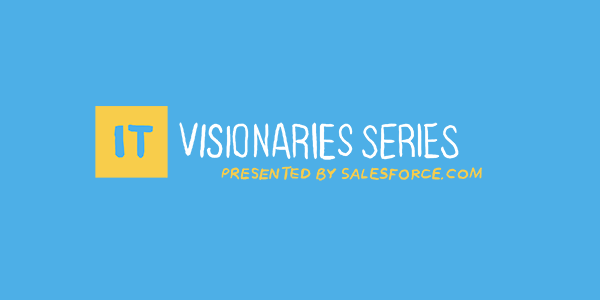 What it is: Q&A with CIOs, CTOs, and tech VPs.
Why we love it: While most of the blogs here zone in on specific and timely tech news, this series offers a big picture look at the future of technology and the way we work. We also get a peek behind-the-scenes of IT leaders-- their daily lives, their personal tech heroes, and their favorite products.
Must-read for IT leaders: How and why IT should get a bigger seat at the table.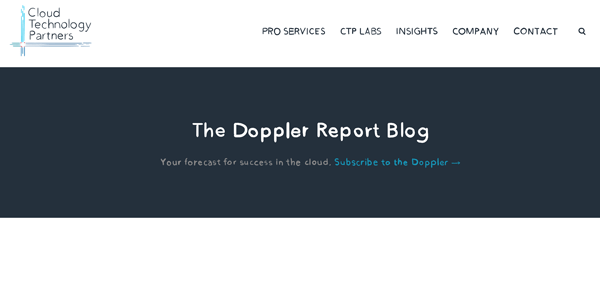 What it is: The tagline says it all: "Your forecast for success in the Cloud." Your one-stop-shop for everything Cloud-related.
Why we love it: There's no denying it: the Cloud is hot right now. Whether you work with Cloud products or not, staying up to date on the latest in this field is a must for any IT professional. Check out the archives on the blog, or sign up for the newsletter for weekly and quarterly "Top 10" things you should know.
Must-read for IT leaders: The 3 things CIOs should never do when moving to the Cloud.
5. Business Intelligence on Flipboard

What it is: An aggregation of content from social networks, news publications, and blogs on data warehouses.
Why we love it: We come to this page for more technical, targeted content. It's real-time: the feed updates continuously throughout the day. It's fun: you can engage with your favorite material- add comments, republish an article on your own "magazine" to save it for later, etc.-- and share with your colleagues. And it's quality: pulls content from great sources. You can easily follow other related topics, like Big Data and Data Mining, as well.
Must-read for IT leaders: A breakdown of how Hadoop and the data warehouse divide and conquer.
Have other good blog recommendations? Pass them our way and will share your ideas in our future updates to this list!