The Best Data Visualizations Are Automatic and Interactive
In a digital economy moving at increasing pace, the importance of data cannot be understated.
Merely collecting and processing data doesn't yield the solution, however. Images are processed 60,000 times faster than text, which is why company data needs to be presented in a way that all users can understand.
This is precisely what the best data visualization tools accomplish.
Learn a few reasons why the best data visualizations are automatic and interactive.
Empowering Employees at Scale
The employees that carry the most potential to companies are also the ones that become disengaged when their workflows aren't challenging and autonomous enough.
The best data visualization tools like ThoughtSpot use relational search so employees can find the answers to their questions instantly instead of waiting days or weeks for a data professional to build a report. Likewise, organizations don't have to scale their data team merely to satisfy these report requests. The overall result is improved productivity, reduced employee turnover and more efficient staffing.
Accelerating Knowledge Discovery
Democratizing data is an integral part of heightening a business' collective intelligence and data fluency, but the best data visualization software ensures all end users come away with quick, actionable insights.
Data is complicated. Sifting through text-based data can make even trained eyes weary. ThoughtSpot presents answers via best-fit visualizations like maps, charts, tables graphs, and so on. Users inevitably have different data analysis needs though, which is why ThoughtSpot was built to handle the most complex queries across multiple data sources and schemas.
Routine brainstorms and meetings will go smoother, too. Users can pin every visualization ThoughtSpot generates to a board and share with relevant team members. This allows data to guide initiatives and organizations to track narratives over time.
Improving Extended Business Ecosystem
Most companies depend on several third-party businesses to power their organization. ThoughtSpot's embedded analytics allow companies to extend data access to partners and customers to eliminate inefficiencies across the entire supply chain.
ThoughtSpot's relational search is a guided experience and as simple to use as Google, meaning no training is required and actionable insights start generating immediately.
Use our custom data APIs to embed a relational search bar, branded charts, dashboards, and more to match the existing workflows your partners already use. Enterprise governance keeps sensitive company data secure with custom access permission levels down to the specific column and row.
Learn more about ThoughtSpot's analytic capabilities when you read our report—Next Generation Business Tools: Embedded BI at the Core—today.
ANALYST REPORT
Advanced Analytics: Moving Toward AI, ML, and NLP
More About Data Reporting
Why ThoughtSpot?
ThoughtSpot makes it easy for anyone to get answers from their company data in seconds. Simply search to analyze your data and get automated insights with a single click.
Simple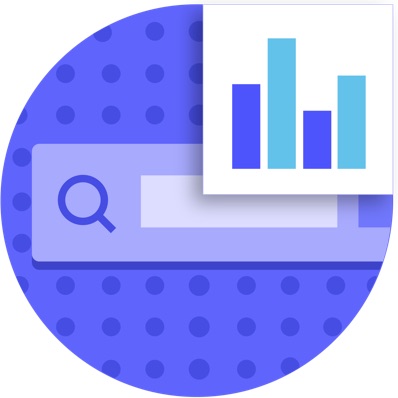 Simple
True self-service
for everyone
Smart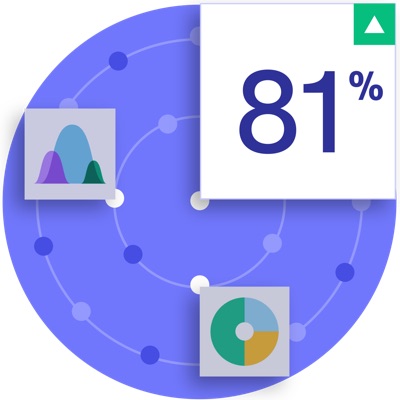 Smart
AI-driven insights
so you know sooner
Fast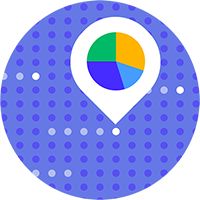 Fast
Lightning fast answers
on 10s of billions of rows
The most successful companies use ThoughtSpot.
See how the most innovative organizations use ThoughtSpot to get more value from their data.