3 Signs It's Time to Update Your Business Analytics Solution
Most technology-related fields have progressed in leaps and bounds over the past decades and years. Business analytics is no different; innovations in artificial intelligence and machine learning have enabled outcomes we could have only imagined in the past.
However, many organizations haven't made the jump from legacy BI solutions to the newest data analytics platforms available. Here are three signs it's time—or even past time—to update your approach to business intelligence and analytics. The right solution will allow you to pull insights from your data capable of driving revenue and streamlining internal processes.
Clue #1: It Takes Weeks to Produce Even a Static Report
Have you uttered the phrase "I need that report on my desk by next Friday" within the last six months? Static reports provide snapshots of how things were. But forward-thinking businesses also need to know how things are so they can make savvy decisions.
Real-time analytics from ThoughtSpot allow users to get instant answers from company data—including multiple sources and billions of rows of data. They can then share their insights effortlessly by embedding charts and dashboards into their go-to business applications. Ad hoc queries are no sweat with tools like a Relational Search Engine and SpotIQ AI Engine at your fingertips.
Clue #2: Access to Data Analytics Tools Is Heavily Siloed
Does a team of data specialists protect access to your centralized data system, guarding it and the insights hidden amongst the swarms of data? Relying on a "middleman" between end users and the data itself only leaves room for miscommunication and delays. Needless to say, this is a telltale sign it's time to boost access for decision-makers inside and outside your company.
Here's the old model for BI access: "IT and analyst teams create dashboards and reports, and non-technical business users wait in line to consume them." Now, anyone can enter a search query or click to launch insight-detection algorithms. This affords more time to BI and analytics teams who can focus on crucial function like data management and governance, while empowering end users to find insights themselves.
Clue #3: Your Current Data Solution Lacks Enterprise-Grade Security
There are two extremes here: Either your data has clunky security controls or none at all. At best, you're wasting time. At worst, you're putting your business at risk of a data breach. But if your platform provides the ability to govern data down to the granular, user level, you can prevent users from being a security breach.
ThoughtSpot's business analytics software gives organizations greater control over who see what through row level security, shareable pinboards and user/group permissions.
That's just the tip of the iceberg on business analytics from ThoughtSpot! Learn more with a free demo.
WATCH DEMO
WHITE PAPER
SpotIQ AI-Driven Analytics
More About Data Analytics
Why ThoughtSpot?
ThoughtSpot makes it easy for anyone to get answers from their company data in seconds. Simply search to analyze your data and get automated insights with a single click.
Simple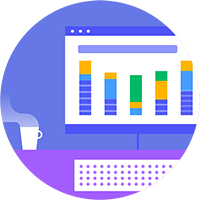 Simple
True self-service
for everyone
Smart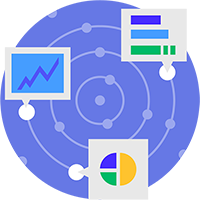 Smart
AI-driven insights
so you know sooner
Fast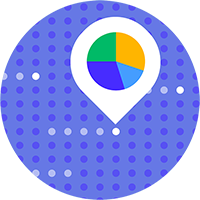 Fast
Lightning fast answers
on 10s of billions of rows
The most successful companies use ThoughtSpot.
See how the most innovative organizations use ThoughtSpot to get more value from their data.